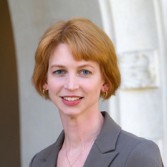 06-10-2016 18:16 CDT
Topics: Mars Orbiter Mission (MOM), pretty pictures, amateur image processing, Mars, Phobos, explaining image processing, Deimos
It's always a delight to sink my teeth into a new data set, and I have spent this week playing with one I've been anticipating for a long time: ISRO's Mars Orbiter's Mars Colour Camera, or MCC. Last week, they released the first year's worth of mission data, up to September 17, 2015. In this post I'll show you some highlights of the data set, then go into more detail about how you can access the data and some of the things I learned about the data set while I was playing with it.
MCC is different from most recent Mars cameras in that it has a very wide field of view, designed so that it is capable of imaging all of Mars' disk when the spacecraft is near the apoapsis of its highly elliptical orbit. It doesn't take crisp high-resolution views of Mars; instead, MCC's value lies in its ability to capture beautifully colored, regional views of the planet that can serve as context images for other missions' more detailed but much more narrowly focused pictures. Its detector is 2048 pixels square, so its images have plenty of pixels for print publication. For instance, here is a lovely view of a hemisphere of Mars that contains many past and future landing sites:
Before I write anything else in this blog post, I want to deliver a message to the Mars Orbiter Mission team:
Your full-globe images of Mars are amazing and unique. Please consider shooting more at any phase angle, not just fully-lit ones. No spacecraft has ever captured beautiful, high-resolution images of Mars at a crescent phase. You can. Please shoot more global views at all possible phases that your spacecraft may see: crescent, half-full, gibbous, or full. Such images would be published in books for decades to come.
So now let's get to the good stuff. First: here is every full-globe image that MCC took, all of them from October, 2014. A remark in the documentation for the data set suggests that they stopped shooting global views after that because they only take full-globe images when they see a nearly fully-lit Mars at apoapsis. Several of these images have been released before, but processed in a way to make them garish and strangely colored. I found that it wasn't at all hard to produce more realistically colored views from MCC.
That last image contains Phobos. Even better, there was another set taken on a different date that showed Phobos transiting Mars over four different photos:
Here's a higher-resolution view of Phobos. Again, this image has been released before, but it was stretched in a way that turned Phobos into a black hole. In my version, you can distinctly see the difference between Phobos' dark gray dayside and black nightside.
Here's a zoom in on Phobos.
In the data released to date, there's only one view that I can find of Deimos. It's one that was released before, but in a weird color; in my processing, I find that it comes out the right color, a brownish gray. It's a little hard to discern its shape because it is nearly fully lit (that is, the image was taken at a very low phase angle).
After October 2014, they quit taking the global views and switched to taking higher-resolution images from vantage points closer to the planet. The field of view is still quite broad, which is great because it means MCC can encompass all of some rather large geologic terrains in a single field. For instance, there's Valles Marineris:
Here's a view centered on Gale crater, Curiosity's landing site, showing it in context with some of the steep topography of Mars' hemispheric dichotomy boundary:
How about a volcano? I always have to look up which of the Tharsis montes is which. The big one in this picture is Arsia, the southernmost. I love the high cloud, and the fact that you can see its shadow cast on the surface.
In fact, speaking of the Tharsis Montes, here's a lovely atmospheric view of all of them (with bonus Uranius and Ceraunius Tholi). I turned it sideways from its original format because I thought it'd make a nice page banner this way.
Here's a much closer view of a bit of Valles Marineris. Pick your favorite chasma and you can find a nice regional view from MOM, I think.
I'll finish my tour of the data set with this more atmospheric view. Crop it to a rectangle and I think it'd make another terrific page header!
Okay. Enough playing around; let's talk a bit of technical details about the data set.
The official way to access it is through this site. It requires registration for access, but I never received the promised email saying I got access; eventually I got a login to work without it, and was able to get in to get the data. I find that logging in the first time typically does not work; I have to wait for the site to throw an error and then try logging in again. Sometimes I close my browser after a login attempt and then open it again and try logging in again and it tells me I'm already logged in, and then I can access the data through the menus at the top of the page. Whatever works!
Downloading images is time-consuming, because the site limits you to five images at a time (though in practice I never got it to download more than one at a time), and each time you request an image download it takes a minute or two to zip together two versions of the image, one 16-bit and one 32-bit, along with various ancillary data, making for typically 30 Megabytes of downloading for each image.
Over the last two days, I downloaded all 517 images, one by one, so you don't have to.
I collated the ancillary data from the image headers and assembled my own browse page to the data, which you can access here. For each image you can click a thumbnail to get to a 512-pixel-square browse version of the image, or download the 16-bit or 32-bit versions, along with detached text labels. For 42 of the images, there are two versions of the same photo, downlinked through different ground stations, so the data set actually contains 375 unique images. I highlighted in yellow the ones that are duplicates.
My favorite batch-converting software, IMG2PNG, does not yet handle this data set, so in order to open them I began with the 16-bit image and changed its file extension to ".raw". Then I opened it in Photoshop, setting its size to 2048 by 2048 pixels, 3 channels, not interleaved, 16-bit, IBM PC byte order, and the image opened fine. Invariably, the image appears black, because most of the data are crowded into the low end of the histogram, so I stretched the levels to make the image visible. I found that the images all appear orange; the green and blue levels are way too low. By adjusting the levels of a full-globe image so that the south polar clouds are white, I find that assigning an input value of 211 in the green channel and 144 in the blue channel to white makes the color balance look much more like published Hubble photos -- and then the same proportion applies to all of the rest of the images in the data set.
The images benefit from a little unsharp masking. Reading the documentation for the data set (PDF), I see they used bilinear interpolation to demosaic the images from the raw Bayer filter frames. If you really want to try to get more detail out of the photos, it could be worthwhile to go back to the ISSDC (if you can manage to log in), download the raw frames, and try some other demosaicking schemes to see if you can get better results.
Most of the images are targeted at Mars, but there are several images taken between 18 and 21 October 2014 that were attempts at targeting Comet Siding Spring. From April to mid-July 2015, there was no imaging due to Mars passing through solar conjunction.
One final, stray observation: This is the first data set I've encountered where the ground station that received an image is noted in the image's filename: D18 and D32 for the Indian Deep Space Network antennas in Bangalore, CNB for Canberra, and GDS for Goldstone. As I mentioned before, some images exist in two versions, each transmitted to a different ground station. The only other archival data set where I've seen two versions of single images received through different ground stations is Mariner 10. Most other missions handle this by choosing one or the other to archive, whichever has fewer or no errors, or by creating a product that merges the good parts of two or more error-ridden images to produce the best possible product. It's a funny little quirk of the data set.
Please go forth and process the Mars Orbiter Mission images, and use them in good health! Many thanks to ISRO for designing a camera that takes such unique regional-context images of Mars!
See other posts from October 2016
Read more blog entries about: Mars Orbiter Mission (MOM), pretty pictures, amateur image processing, Mars, Phobos, explaining image processing, Deimos