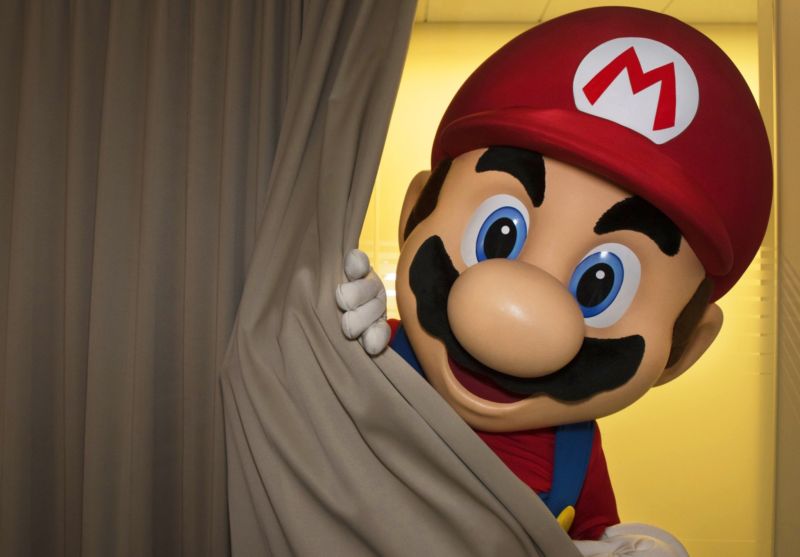 reader comments
36
In a three minute "Preview Trailer" released this morning (and teased last night), Nintendo gave the world the first glimpse of the mysterious "project NX," over 19 months after the company first mentioned the "dedicated game platform with a brand-new concept." The system is called the Nintendo Switch.
As was widely rumored, that "new concept" involves a console/portable hybrid system with two detachable, one-handed controllers that sit alongside a tablet-style touchscreen.
Nintendo is referring to these publicly as "Joy-Con" controllers, which "can be employed by numerous people for a variety of gameplay options. They can easily click back into place or be slipped into a Joy-Con Grip accessory, mirroring a more traditional controller." The system will also support a Nintendo Switch Pro Controller with a more traditional dual-analog stick form factor, and support local multiplayer gaming on multiple Switch tablets at once, according to a press release.
"In addition to providing single and multiplayer thrills at home, the Nintendo Switch system also enables gamers to play the same title wherever, whenever and with whomever they choose," Nintendo said in a press release announcing the system. "The mobility of a handheld is now added to the power of a home gaming system to enable unprecedented new video game play styles."
The tablet sits inside a dock when connected to the TV, and a more standard dual-analog stick controller can be used as well. On the go, the tablet appears to have a little stand, to let players prop it on a table when playing from far away.
The short teaser trailer briefly showed gameplay footage from The Legend of Zelda, Mario Kart, Super Mario, and Splatoon series, as well as third-party titles in the Skyrim and NBA 2K franchises. A Nintendo-published list featuring a "sampling of Nintendo Switch partners" includes major publishers such as Square Enix, Sega, Konami, Activision, Bethesda, Capcom, Take-Two, Warner Bros., EA, Codemasters, and more.
In the trailer reconfirmed Nintendo's intention to launch the Switch in March of 2017.
This story is being updated with new details