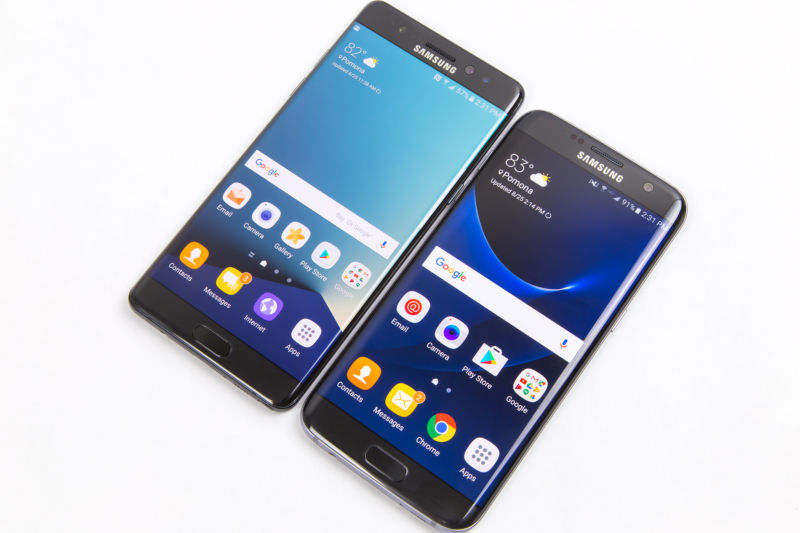 Enlarge
/
The Galaxy Note 7 (left, recalled) and Galaxy S7 Edge (right, not recalled).
Ron Amadeo
reader comments
8
cut short earlier this week
, when Samsung
issued a second recall for all devices
and permanently shut down production.
But plenty of the phones are still out there in the wild, and Samsung and government regulators are trying to limit the potential risks associated with using the phone. To that end, the United Federal Aviation Administration and the Pipeline and Hazardous Materials Safety Administration are expected to completely ban all Galaxy Note 7s from all US flights starting today, according to a report in Bloomberg.
Previously, the FAA strongly recommended that the devices not be turned on, charged, or placed in checked baggage while on a plane. The administration didn't entirely ban them and made an allowance for the replacement phones that were expected to "fix" the problem. The new ban applies to both original and replacement models, regardless of whether they're turned off. If you travel and you've made the ill-advised decision to keep your phone, this is another reason you should take advantage of the credit Samsung is offering all Galaxy Note owners who exchange their defective phone for another model.
Samsung initially recalled 2.5 billion Galaxys from all over the world in September. That recall was prompted by defective batteries, but Samsung hasn't made an official statement about the problem with the replacements. Theories either blame the battery again or the phone's quick-charging mechanism. The recall is expected to cost Samsung at least $5.3 billion by the time all is said and done.