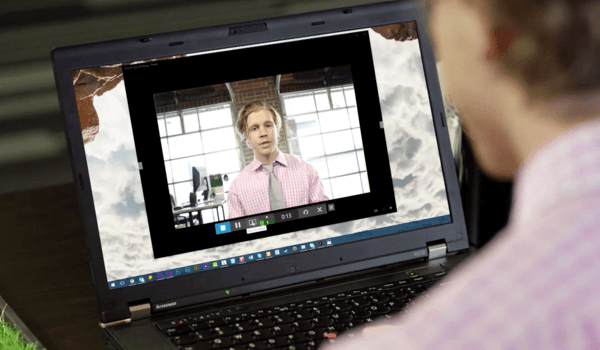 Context is everything. Recording a video lets the person on the other end actually hear your voice. So the next time a webpage, PDF, or video edit is sent to you for feedback, consider dropping the red pen and record a video instead. With Snagit, there's no waiting. You can record your video, and share it within seconds.
Webcam recording - Toggle between webcam and screen recording during a video to add a personal touch with teammates or clients, no matter where they are.

Video trimming - Quickly get rid of any unwanted sections from your screen recordings. Remove ums, ahs, coughs, extra time from the beginning, middle, end, or any mistakes you want to correct.

Record audio - Include audio from either a microphone or your computer's system audio.