Trump's Transition Team Adds VC From Thiel's Founders Fund
Lizette Chapman
November 23, 2016 — 9:32 PM EST
Trae Stephens will focus on defense plans for president elect

Peter Thiel worked with Stephens at his VC firm and Palantir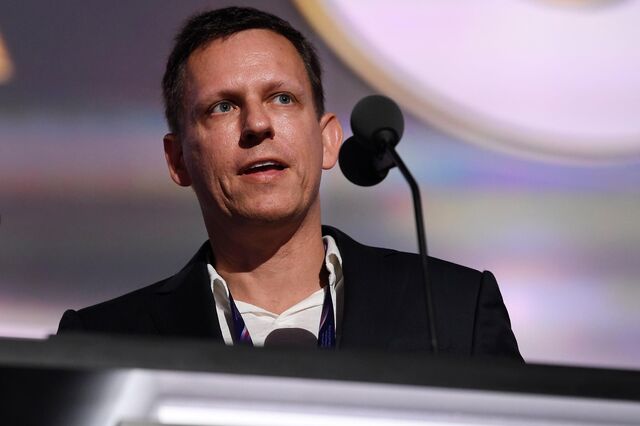 Peter Thiel
Photographer: David Paul Morris/Bloomberg
Peter Thiel is wielding his influence over U.S. President-elect Donald Trump's administration planning.
Trae Stephens, a principal at Thiel's Founders Fund, is being appointed to Trump's defense transition team, said people familiar with the matter. He will help shape policy and vet Defense Department staff but isn't expected to take a role in the administration, said the people, who asked not to be identified because they weren't authorized to speak publicly.
Founders Fund confirmed the appointment but declined to comment further. A spokeswoman for Trump didn't immediately respond to requests for comment.
Stephens's focus at Founders Fund has been on startups that do business with the government. Before joining the VC firm in 2014, he worked at Palantir Technologies Inc., a data analytics startup co-founded by Thiel.
Thiel, the billionaire co-founder of PayPal and a director at Facebook Inc., is also a member of Trump's transition team. He was one of Silicon Valley's first and most prominent supporters of Trump during the presidential campaign. Thiel has said he hopes Trump will reduce U.S. participation in wars abroad and spend more efficiently on defense programs.
The Defense Department is a major customer of software from Palantir, where Thiel serves as chairman. The company won a lawsuit against the U.S. Army last month, giving it a second chance to compete for a data system contract potentially worth hundreds of millions of dollars.
Before it's here, it's on the Bloomberg Terminal.
LEARN MORE