A lot of people get into online marketing and start an online business and they struggle. The main reason is because they don't know the #1 rule of online business and that is attraction marketing. This post is all about how to do attraction marketing and answers what is attraction marketing and how to use it in your business.
What is attraction marketing?
Attraction marketing is when you attract prospects, leads, sales, and clients to you by providing value, providing solutions, and solving the problems of your target market.
There are many forms of how to do attraction marketing and lots of places you can use it in an online business. That could be webinars, videos, blog posts, Facebook lives, email marketing, anywhere you can provide value to your target market will work.
What happens when you use attraction marketing effectively to build your online business?
There are a lot of benefits to online marketing with attraction marketing and when you learn how to do attraction marketing correctly it can bring on dramatic results in your business.
When you use attraction marketing it will help you build relationships faster and establish trust and credibility with your audience. People tend to do business with those that they know like and trust.
This is why many online businesses and network marketing businesses teach you to start with people that you know, aka friends and family. This is also why many people struggle with building online because they don't know how to use attraction marketing and end up being in pitch mode and turn off their potential customers.
When you know how to use attraction marketing correctly in your online business you will also create die hard fans. It's like celebrity status for yourself. People see you like a TV or movie star when you are solving their problems and helping them reach their goals.
When people trust you and see you as a credible source they will do business with you and buy your stuff. That's how attraction marketing works and can really help you take your home business to the next level.
What are some examples of attraction marketing and how to do attraction marketing in your business?
There are lots of examples of how to use attraction marketing in your business, and the biggest thing to keep in mind is how can you solve your target markets problems and answer their top questions.
Let's say you have a real estate business, you could create a checklist or PDF guide on everything you need to know before you buy a home in xyz city.
If you are in weight loss or nutrition, you could offer a eating guide to lose weight, or an 10 step exercise program to get your 6 pack back.
Do you have an online business in network marketing? You could talk about things like generating leads, making more money, leadership development, team building, sales skills, prospecting tips, and a whole lot of other things to get quality people following your stuff.
The best way of how to use attraction marketing is to focus on leading with value. When you give people value and focus on what they want, they will end up giving you what you want. That could be in the form of leads, sales, recruits, clients, and more.
No one likes to be sold, but everyone loves to buy
Another reason people struggle with building an online business is that they are focused on being in pitch mode and all they think about is sales, rather than leading with value. Stop thinking about how can you sell them and start thinking how can I help them.
When you focus on selling someone and convincing them how great and amazing your products are, rather than finding what their needs and wants are and providing solutions to those needs and wants, you push people away vs attracting them to you.
You don't need to be making millions of dollars or be a guru to start using attraction marketing for building your business online. You just need to focus on leading with value and solving problems and your perfect target market will start coming to you.
If you are looking for an effective attraction marketing system that works, click here to learn more about the attraction marketing system I use and recommend.
Did This Blog Help You? If so, I would greatly appreciate if you could comment below and share on Facebook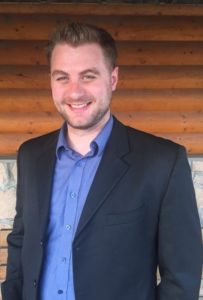 Facebook: facebook.com/coachmikemacdonald
Email: mike@coachmikemacdonald.com
Considering Starting a Home Business?
"I help coachable and teachable professionals become Financially Free and Live Full Time!  Helping you create a better tomorrow through a better you!"
P.S. If you Don't Have a Team, Still haven't Recruited anyone (or have less than 10 people on your team), This is the Course you Should Get 
If you enjoyed this post, Are You Following The #1 Rule of Online Business – How to do Attraction Marketing, please retweet and comment below.