Tap here to turn on desktop notifications to get the news sent straight to you.
There are defining moments in everyone's life and for Tanya Marchiol that moment happened when she was convicted for willful failure to file taxes in 2015. Spending time in prison changed her, but it didn't break her. Her story is a real-life Orange is the New Black. The easy thing to do after her release from prison would have been to live a quiet life out of the spotlight. What she did instead is an inspiring story that represents a great example of the America ideal.
A Little Background
In 2001, Tanya began her climb to the top of the real estate industry. By the time her business, Team Investments, reached its peak in 2013 she was making million dollar deals and rubbing shoulders with some wealthy and famous people. And then that really changed.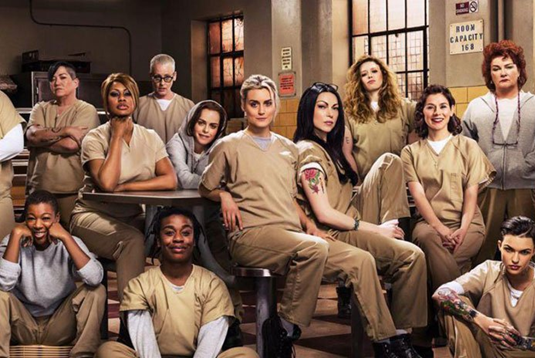 In the fictional Orange is the New Black the heroine, Piper Chapman, is sentenced to prison after a drug conviction. For Marchiol it wasn't drugs, but the shock was just as real. They both left a comfortable life to spend time in Federal prison. It was a life-altering experience for Marchiol, and she's used it as the inspiration to rebuild her life.
Prior to prison, she was a popular guest real estate expert on HGTV, FOX News, CNBC, and CNN. She loved her business and researched market trends to be able to help her clients understand when to buy when to sell, and when just to hold. Now she can no longer practise real estate.
The hard work that had helped her climb to the top in real estate was real, but moving too fast and only paying attention to the things she liked created a foundation that was set on sand. She enjoyed the art of real estate, but didn't have a solid business background at the time and was afraid to ask for help. That reluctance led to some serious errors in judgement. This is something Marchiol freely admits.
The Strength of Family
Tanya grew up in a middle-class family. Her father was a school teacher, and her mother worked for the State. They believed in strong family values like many Americans. Her parents encouraged positivity and self-belief. They instilled in their children the mantra that you can do anything you want with a positive attitude, hard work, and focus. This gave her the determination and mental strength to get through a difficult ordeal in prison.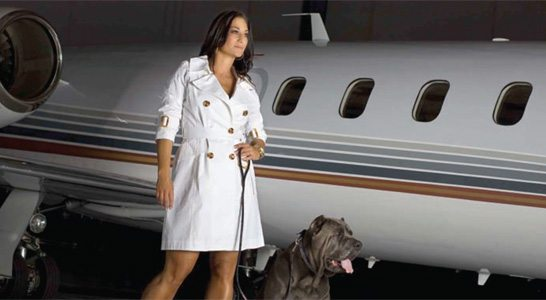 Instead of breaking her, the experience was a revelation. Marchiol chose to spend her time in prison reflecting on where she went wrong in her life. She freely admits she made mistakes, she's expressed regret, and now she's moving forward with her life.
The fact that she used her experiences in prison as a stepping-stone for the next phase of her life isn't surprising if you know a bit about her personal background. When she was 20 years old, she suffered a serious injury when a golf cart crushed her leg. It was the end of a promising athletic career. At one point the Doctor told her she might lose her foot, but she told the Doctor she would run again.
She went on to run in the New York Marathon for one of her favourite charities years later. She never accepted her fate meekly – she chose to focus her attention on starting a successful real estate career and studied for her exam while lying in a hospital bed. She probably wouldn't have had the will to do this without the strength and support her family had given her from an early age.
The Prison Experience
There's no sugar coating it. Her time in prison wasn't a pleasant experience, but she learned a lot about herself while she served her debt to society. The positive belief system instilled in her by her parents really came into play here.
Instead of keeping to herself, Tanya decided she wanted to help change lives while in prison. She sought out a teacher and a counsellor willing to let her teach courses to other inmates and turned her ordeal into a positive experience.
She taught a decision-making course, led a class for personal trainer certification, she taught a class on barista skills, as well as a class on positive thinking. Macchio also had the opportunity to speak at different venues within the prison, and she helped to bring in other motivational speakers. By the time she left prison, she knew she still wanted to use her skills in a successful career – it just wasn't going to be real estate.
A fellow inmate that she ran with every day inspired her. They became true friends even though their backgrounds were very different.. This woman had gone through some horrible life experiences – the kind of thing that Hollywood turns into horror movies. Hearing how she had dealt with the tragedies in her life really put things into perspective for Tanya.
She realized life is just a series of choices, both good and bad. Each moment is fleeting, and you can change your situation if you stay positive. If her friend could live through the terror of her past and make positive life changes when re-entering society, then absolutely anyone could.
There's a strong scientific basis for believing positive thoughts can affect your reality. Our brains use protein to communicate between cells. New ones are created every day. We can fill them with old habitual thoughts, or we can choose to think differently.
This is how new habits are created. We can retrain the brain by thinking new thoughts daily for at least 21 days and shutting up old thoughts when they try to creep back in. If you can visualise a new life, new habits, and new friends you can make it happen. The brain doesn't know the difference between visualization and reality. If you want to change your reality, visualise every detail of it. Tanya visualised a new direction for herself, and she made it a reality when she was released.
When it came time to leave prison after paying her debt to society, she wanted to use her story to help inspire and motivate others. It's not just inmates that get put in prison; most people chose to put themselves in a mental prison that they don't know how to get out of.
Release and Relief
Anyone that spends time in prison has mixed feelings at the time of release. There's certainly a sense of relief, but that's soon replaced by a sense of trepidation wondering what to do next. For Marchiol it didn't take her long to figure that out. Her family, her positive mental attitude, and her business acumen created the safety net she needed and gave her the emotional push she needed to find her new path.
Next Steps
Tanya Marchiol is a natural speaker, so talking about her experiences seemed like a natural fit.. She's refocused her life, and she's now a successful motivational speaker. She's taken a family business that was not getting the attention it deserved and made it into a company to contend with in her hometown. She travels the globe sharing her experiences, her business success and failures and offers inspiration to others along the way.
Instead of focusing on the negatives from her time in prison, she talks about how the power of positivity can help you overcome anything. Marchiol believes a failure is simply an opportunity to succeed. It's an attitude all successful people share.
Some of the world's most recognizable names repeatedly failed before they found their way. Theodor Seuss Geisel, better known as Dr Seuss, had his first book rejected by 27 different publishers.The difference between Seuss and many other great writers that we've never heard of is that he never quit. That refusal to accept failure is in Marchiol's DNA, and that's what she talks about when she's speaking to an audience.
Life Can Be Good Again
Tanya Marchiol has paid her debt to society and learned from her experiences. She knows she made mistakes and does not intend to repeat them. It's never easy turning your life around, and Tanya has had some bumps along the road. She's just never been willing to accept failure, and that's why her story is a true inspiration to anyone facing a little adversity. Taking the easy road was never an option.
This post is hosted on the Huffington Post's Contributor platform. Contributors control their own work and post freely to our site. If you need to flag this entry as abusive,
send us an email
.